I wanted to design a beach item for pregnant women that enjoy going to the beach and don't want that to change now that they are pregnant. The problem I wanted to tackle was transporting beach gear through the sand easier without all the stress and hassle.
We broke up into groups in class and started writing out activities that we would want to enjoy 20 years from now still. I found going to the beach a fun activity that would have a lot of challenges.
With this information, I found focusing on a cooler/cart, making it easy to store items and use, would be beneficial.
Julia is six months pregnant with her second child and enjoys relaxing on the beach. I interviewed Julia and asked her a couple of questions about going to the beach.
Things she finds challenging and annoying:
•Walking in the sand, especially when carrying items
•Carrying and bringing food
•Big items like coolers, chairs, and umbrellas
•Bathing suit can be hard to put on when her bell gets bigger.
Items she brings: 
A backpack, cooler(sometimes), towels, sunglasses, chairs (sometimes), bathing suit, toys, sunscreen, food, books
Through market research, I found that there isn't a cooler or cart with a high-value aesthetic and can carry food and gear in an organized fashion easily through the sand.
I explored many issues that pregnant women face when going to the beach. The problem that I wanted to solve the most was pushing cooler/carts through the sand carrying a lot of gear. I explored ways to carry a cooler in bag form and push and pull the cooler. I started to explore if my cooler had bigger wheels and items could be stored in them.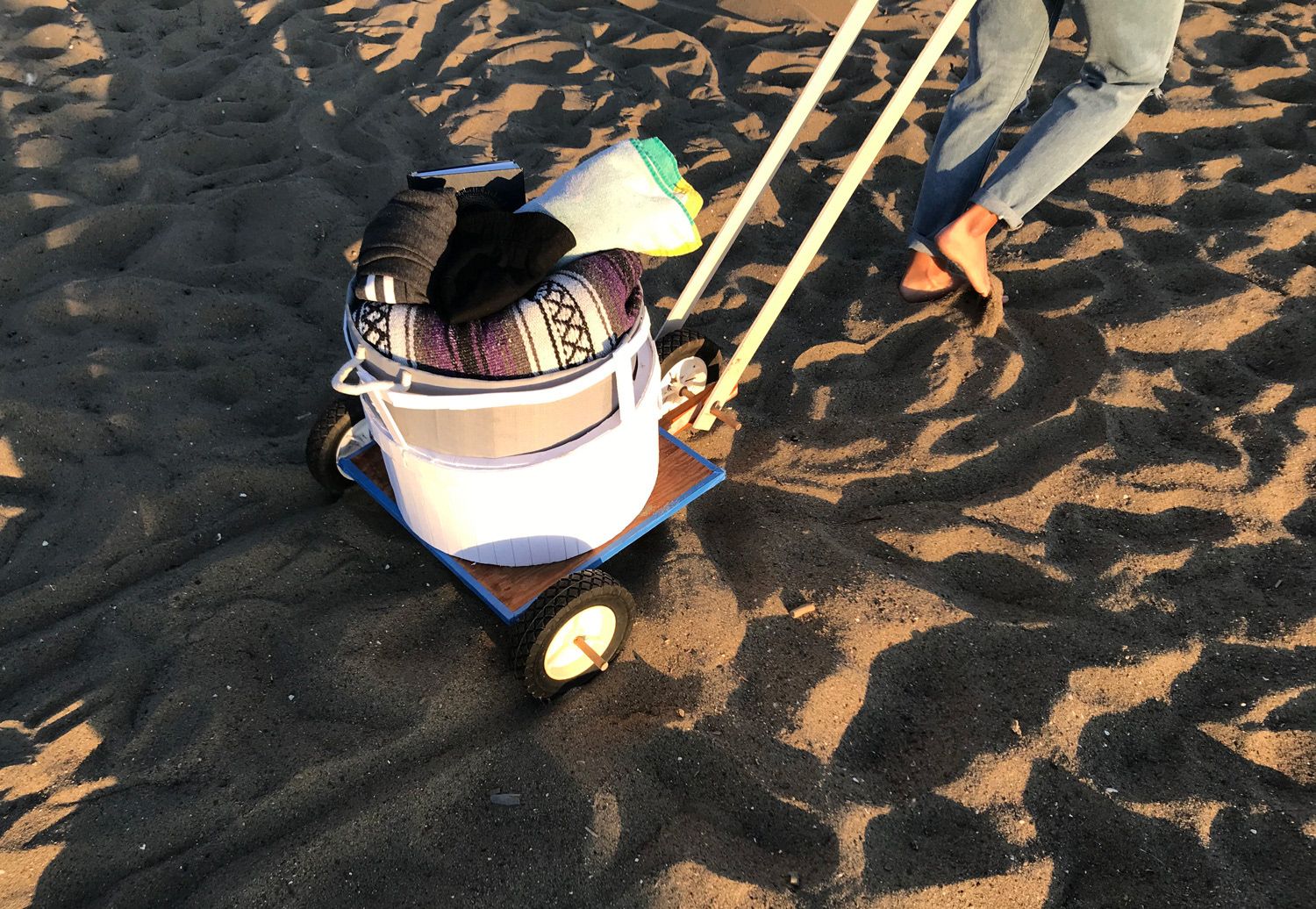 Through mockups, it helped me define the form and size of my final model. It also helped me research what size and thickness of wheels I should use. I tested five sets of wheels to see what would work the best for my cooler. I learned that lighter, bigger wheels work the best when pulling gear. Overall, bigger wheels with good tread are easier to push and pull through the sand. 
For my final form, I made a full-scale model to test how certain elements would work, like the cooler sliding door, side storage doors, and if it fits inside a trunk. 
Being able to test the cooler in a trunk was very beneficial. It helped me lock down how the user would lift the cooler to and from the trunk.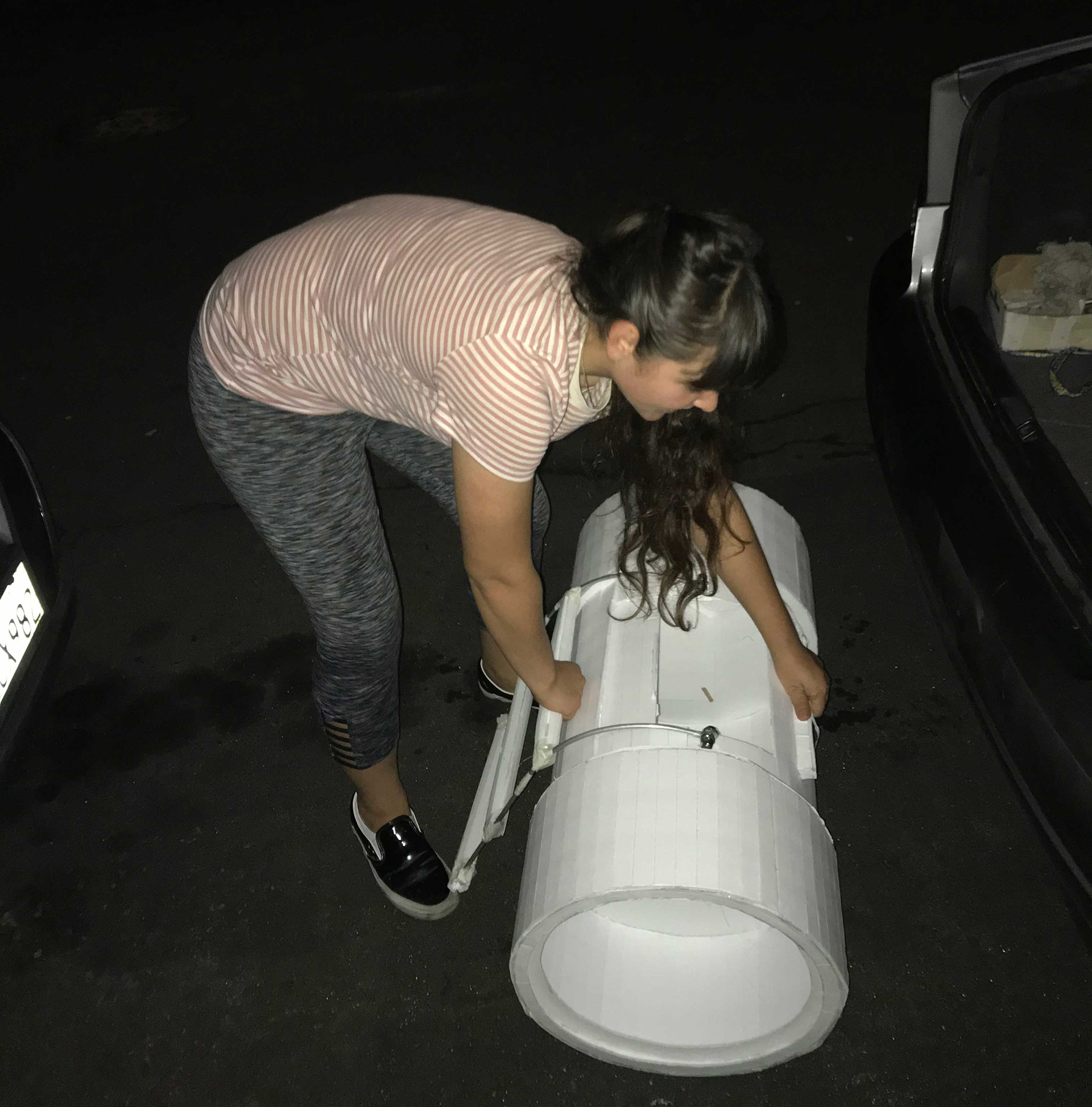 Each wheel has storage to place your beach bag, towels, toys, and other necessities. The cooler is in the middle of the form, where the food is stored to stay fresh and cold.