More than
4.7 million people
work remotely at least half the time in the United States in the upcoming world. Working at home can be a stressful experience, especially for people working in small apartments. When working from home, the lines between work and home might blend; you might not have an area where you can go to take a break. More people need personal space in their homes to relax and take a break from work.
• Plants are beneficial for your
physical
and
mental health
.
  - Can remove
toxins
from the air.
  - Reduce
illness
, like
headaches
,
dry eyes
,
cough
, etc.
  - Reduce
stress
,
boost mood
, and improve perceptions of the workspace.
  - Increase
alertness
and
attentiveness
.

•
NASA
has revealed that houseplants can remove up to
87%
of
air toxins
in
24 hours
.
• Plants can also help with
loneliness
and
depression
: caring for a living thing gives us a purpose and is rewarding.
I explored a wide variety of ideas to make working from home more enjoyable and easier for the user. However, I kept coming back to the idea of incorporating plants into a future piece. This idea intrigued me because plants have so many benefits for people. 
Creating this storyboard helped me to see I didn't want to incorporate a desk in my design. I wanted a comfortable lounge chair where you could take a break and have it be your own space.
I thought about how my chair could accommodate multiple sitting positions. I took pictures of myself sitting in different ways and drew over them to explore different chair shapes based on various sitting positions. 
This matrix helped me see that there aren't many chairs out there that incorporate plants. If they do, they are low aesthetic.
With feedback and mock-up exploration, I liked the idea of the plants warping around the user but wanted my design to be more of a chair that you could lean back into your plants. So I decided to incorporate design two and three that combines those two features in one.
I chose a final direction with a rocking mechanism and sketched various forms, but the overall structure seemed too big. So I need to go back to the drawing board and slim down the structure.
Because I am more of a visual learner and couldn't build my design, I needed to see how chair mechanisms work physically. I visited Living Spaces and IKEA to get a better understanding.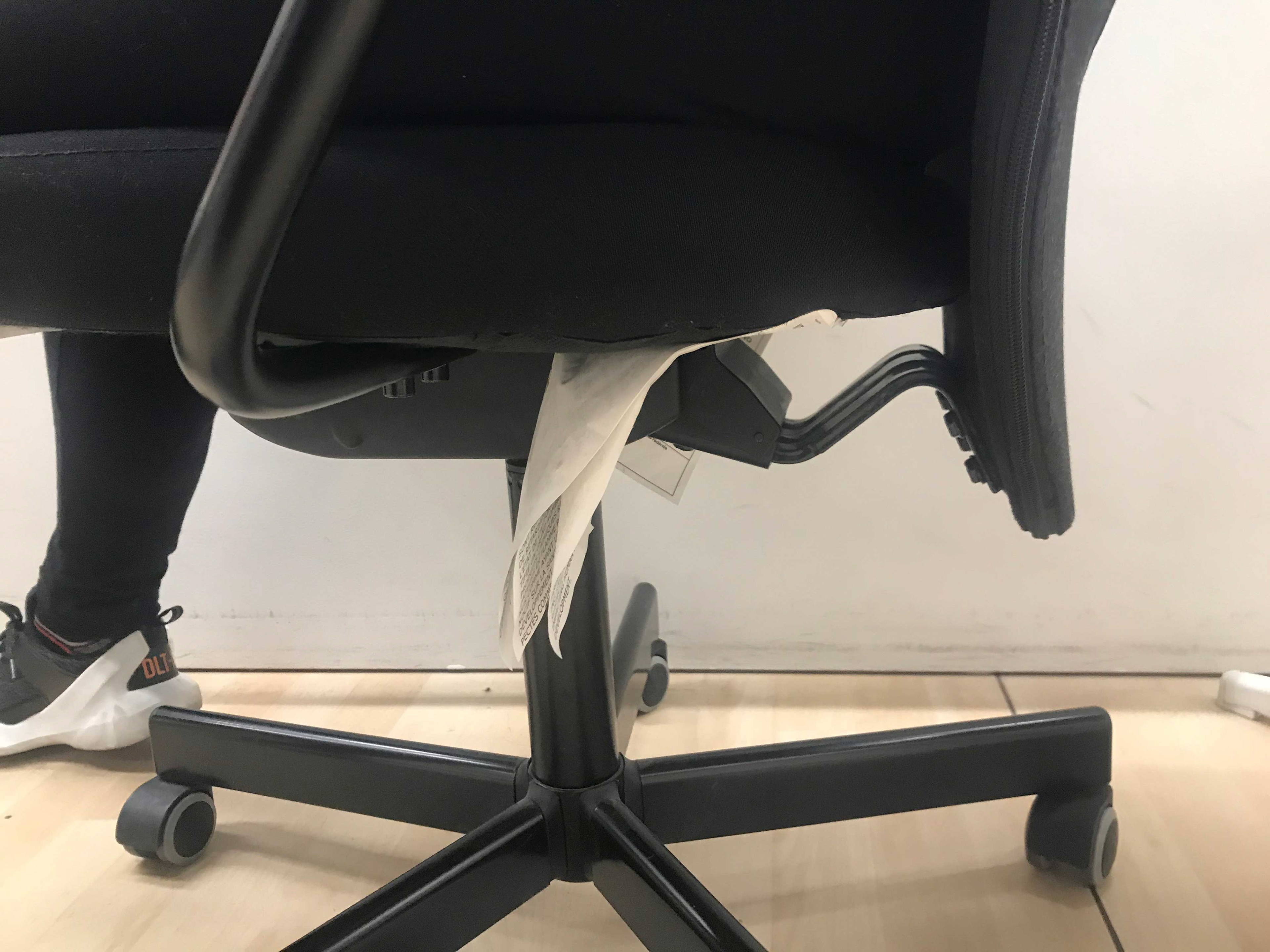 To lighten up the form, I removed the rocking feet and added a knee tilt mechanism integrated into the structure. I explored various forms that would incorporate that mechanism and kept in mind to make the plants easy to take care of. 
Replant Chair has a comfortable ergonomic upright position designed to relax and keep inconsideration individuals who want to work in this space. 
When you want to be fully immersed in the plants, you can slide the lock knob to the right. The chair is now free to move back and forth from an upright position to a reclined position. 
The chair uses two springs and has a knee tilt mechanism with a pivot point in the front to keep your feet on the ground when moving back.