How might we create an environment for senior citizens who are 65 and older where they can come together with their peers to work out and stay active?
Seniors 65
and
olde
r should get at least
150 minutes
of moderate activity a week but are only
28-34%
physically active.

Exercise can help
prevent Alzheimer's
and
strokes
and
decrease heart disease
, the leading cause of death in seniors ages
65
and
older
.
I began to brainstorm ideas of what seniors like to do. With the help of a few senior citizens and a workout couch, they filled out a survey that provided me with beneficial information. This helped me see what activities seniors already do and combine them with new and fun ways to work out. 
I sketched out various ideas that focused on activities that seniors would enjoy doing. Then, I created a survey and received helpful feedback on what direction I should head. I saw that incorporating workout equipment into a pool had the most potential to grow and improve with the input.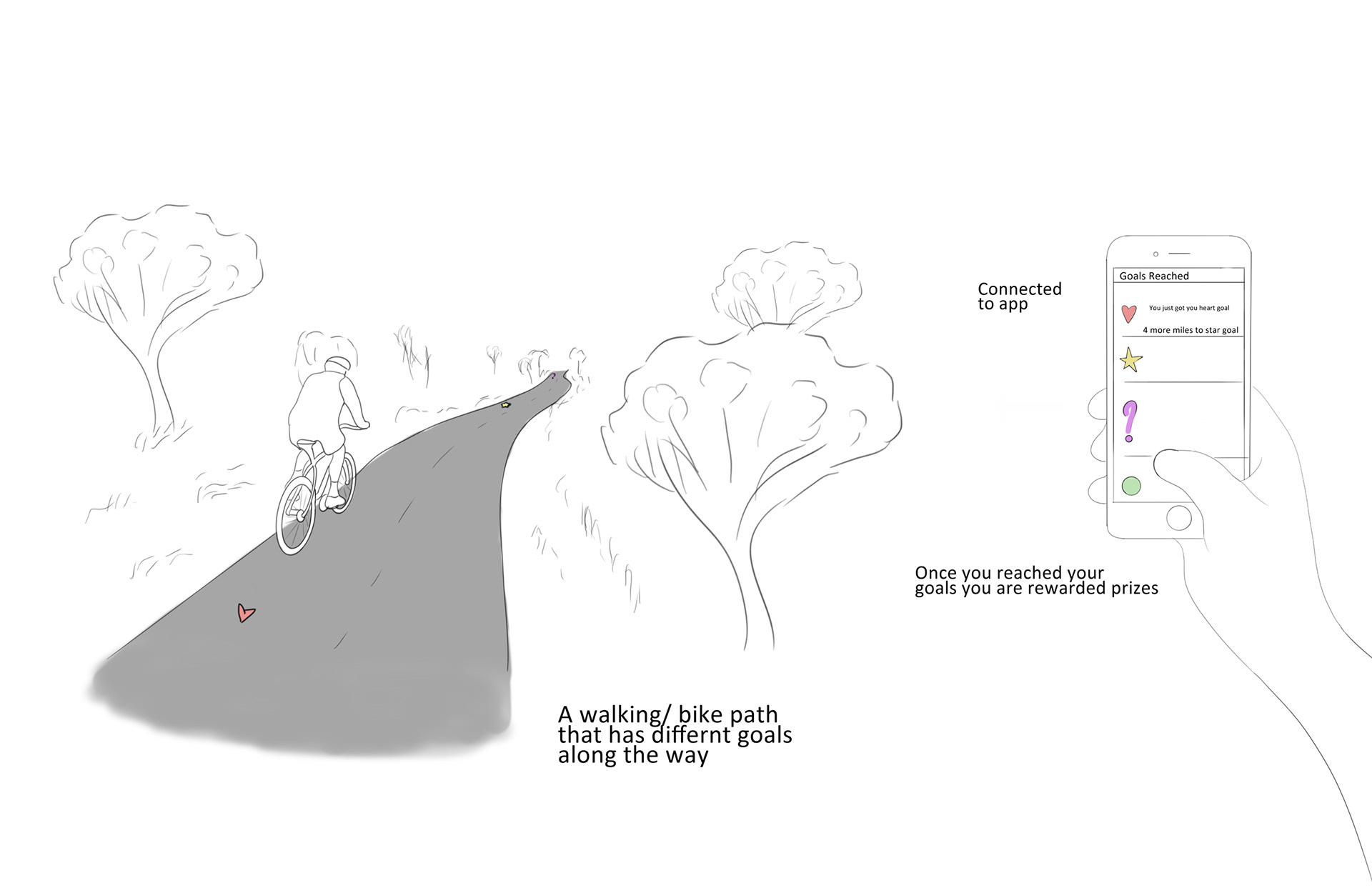 The survey was sent out to senior citizens ages 68-90 years old and a workout couch that specializes in senior fitness.
This matrix helped me see what aquatic workout equipment is already there. I noticed a lot of potentials to create a high aesthetic aquatic workout gym for seniors. 
I researched different workouts seniors could do in the water, and I found ten workouts that targeted the arms, legs, core, and whole body. These workouts allow the user to build strength, flexibility, and endurance
With the workouts picked out, I designed a station for each activity. However, the form was flat and box and not user-friendly. I needed to explore more round tube shapes that would be comfortable for them to grip and hold. 
I wanted to ensure that equipment was easy to move in and out without being bulleted into the pool. I researched how the equipment could stay and hold on to the pool walls. I found incorporating rubber grips, weights, and suction cups was the best to keep the equipment attached to the pool. 
I reached closer to my final design, but there were still small details that I had to fix to make everything look more cohesive. 

I received feedback that the sign placement might not be the best for shorter people, and the suction cups on the pool divider poll might not be strong enough.

I decided to test these two issues out. 
I mocked up a sign of the exact height the equipment would be. I tested the sign with three different heights. Having the sigh tilted up strained each of our necks. I found having a straight-up sign was beneficial for everyone.
I mocked up three versions to test the bottom of the pool divider polls. Having a suction cup bottom that is also weighted moved the least in the water.
Plunge can easily be rolled to the edge of the pool, where it can be repelled down in the water. There are suction cups at the bottom of the equipment and a weighted rubber grip that attaches to the pool's edge.
Plunge consists of six workout equipment stations that can be easily placed into any gym or public recreational pool.
Each station has easy-to-follow workout directions that anyone can follow along.
Plunge also comes with lane divers that can be set up in different ways to create an accessible area for the user to do laps or any other activity they desire.